Wednewsday 28th November 2018
This is what Theresa May told me on Monday about today's Brexit forecasts. Basically, don't trust them, especially if they say staying in the EU is better than my deal. I wonder if @HMTreasury agrees with her?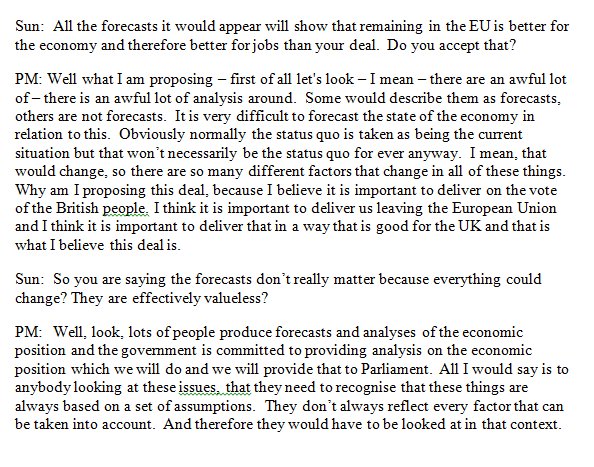 Scary looking chart from Bank of England on possible impact of no-deal Brexit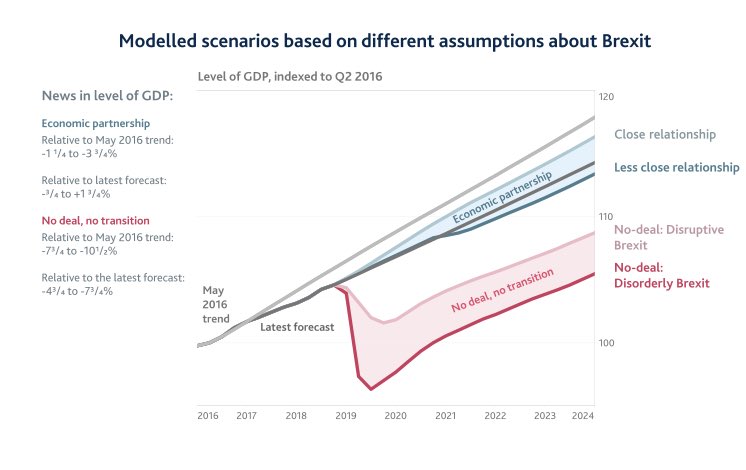 No Deal nightmare: Here is Bloomberg's summary of the Bank of England modelling on a no-deal brexit Quite a moment: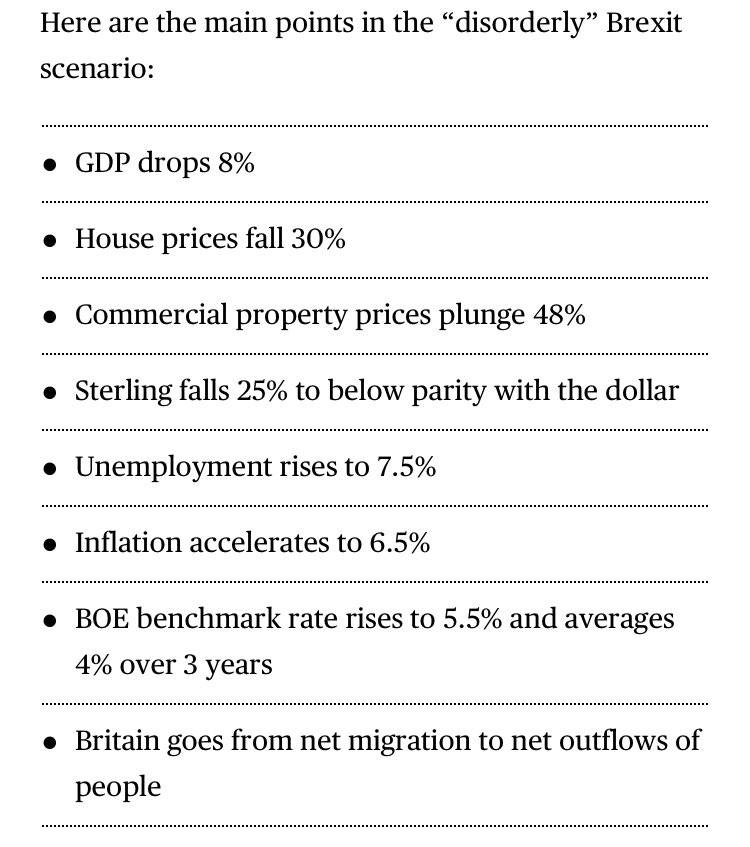 Does anyone really believe any of this as a real-world scenario? @bankofengland is undermining its credibility and independence by giving such prominence to these extreme scenarios and forecasts.
Important that @PhilipHammondUK keeps referring to PM's "proposed deal" – not an actual trade deal, because deal is nowhere near done.
When government publishes analysis of assorted Brexit deals today, worth remembering – as I said yesterday – Government Economic Service has modelled deal that EU27 has ruled out, namely Chequers, and actual deal can't be modelled because it does not exist https://www.facebook.com/1498276767163730/posts/2218550581803008/ …
99… Robert Syms tells me he will vote against the deal unless an end date is added to the backstop