Monday 26th November 2018
In a nutshell, @theresa_may's reason for lobbying the British people to back her Brexit deal – she hopes that you will following the example of the voter who wrote attached letter to Tory MP and shout at all MPs to support her plan to take us out of EU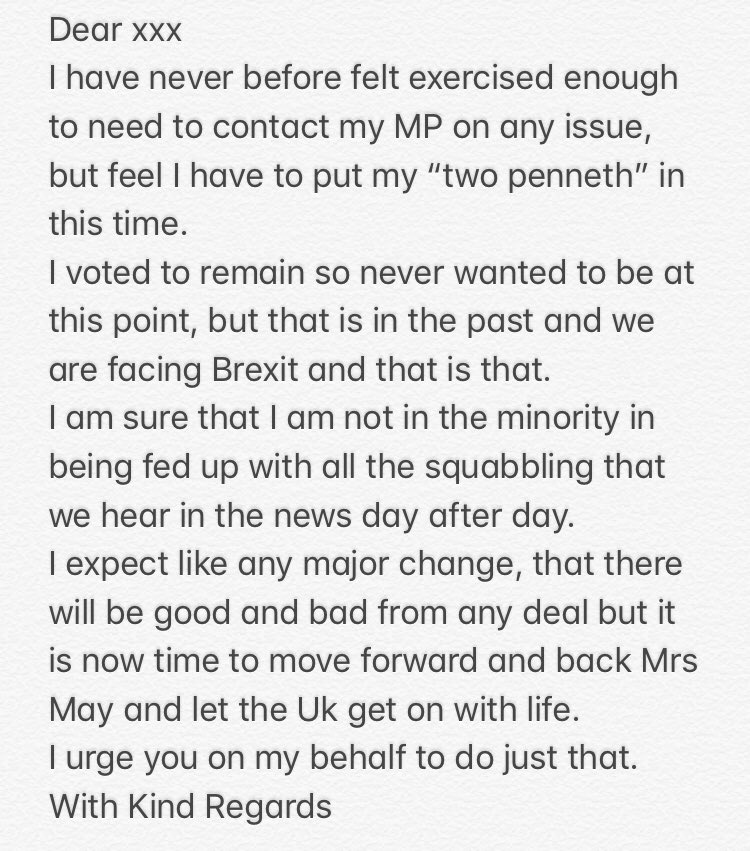 .@theresa_may just confirmed meaningful vote on her Brexit deal will be 11 December.
TRUMP SAYS BREXIT DEAL SOUNDS LIKE A GOOD DEAL FOR THE EU TRUMP SAYS BREXIT AGREEMENT AS IT STANDS MEANS THE UK MAY NOT BE ABLE TO TRADE WITH THE U.S. – Reuters
95 Tracey Crouch says she cannot support the deal https://www.buzzfeed.com/alexwickham/here-are-all-the-tory-mps-who-have-indicated-so-far-that…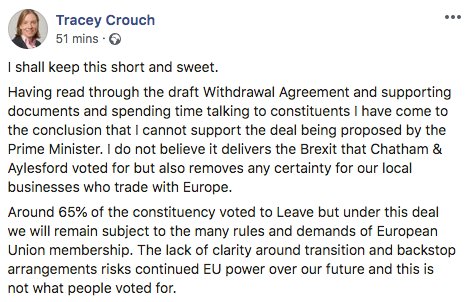 Earlier, I urged the PM to withhold part of the £39 billion divorce bill until we get a comprehensive free trade agreement. If the EU is serious about agreeing a good deal, they should be happy to oblige.