Saturday 24th November 2018.
EUCO Summit still on for tomorrow to agree the Brexit Deal. Fudge on Gibraltar. Now 101 Conservative MPs have joined up to Standup4Brexit. Government seem to be accepting that it will lose first Meaningful Vote. Theory is that No 10 Spin Machine now getting May loyalists on the airwaves to argue her case. AND that she will try and rely on Labour MPs to support a second vote. The odds seem against her at the moment especially with the DUP against , and Boris Johnson giving a major speech at the DUP Conference today in Belfast.
So Spain gets its veto on any future EU trade deal for Gibraltar after all – an original A50 demand. HMG opposed this for two years, but concedes defeat at the very last moment. Not an ideal look.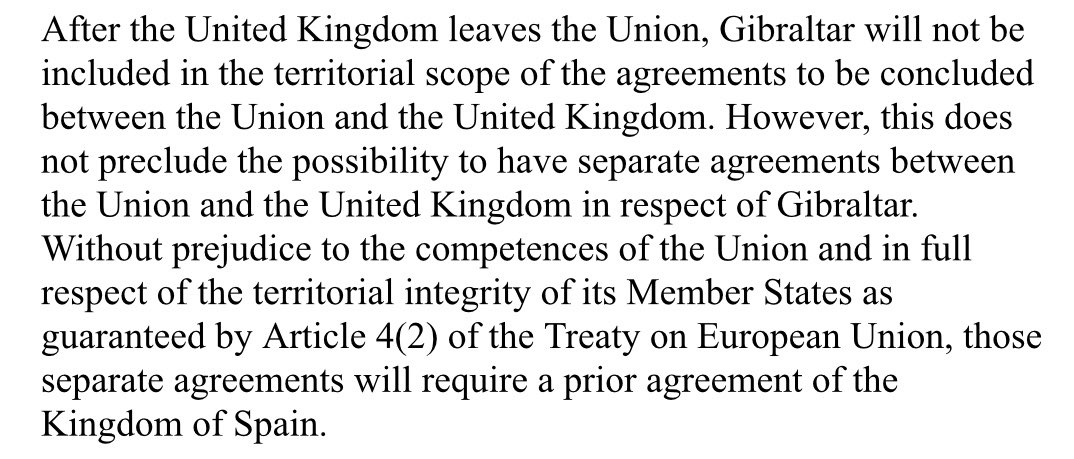 This week, Martin Howe QC delivered his legal verdict on Theresa May's Brexit deal ("It's not bad – it's atrocious"). No10 has written a rebuttal. Here it is:- 
Of course, under May's deal any nation could veto us moving on to a trade deal in 2022 and thereby force us into the backstop. Perhaps Sanchez thinks this is the same as vetoing Brexit, because May's deal – and the backstop – is not really Brexit. And there, he'd have a point.
Extended #marr tomorrow! Foreign Secretary Jeremy Hunt DUP leader Arlene Foster Former PM Tony Blair Shadow Justice Secretary Richard Burgon News review @rachshabi @toryboypierce @CamillaTominey Live updates @bbclaurak in Brussels Abba's @bjornulveus & @Damonalbarn BBC One, 10am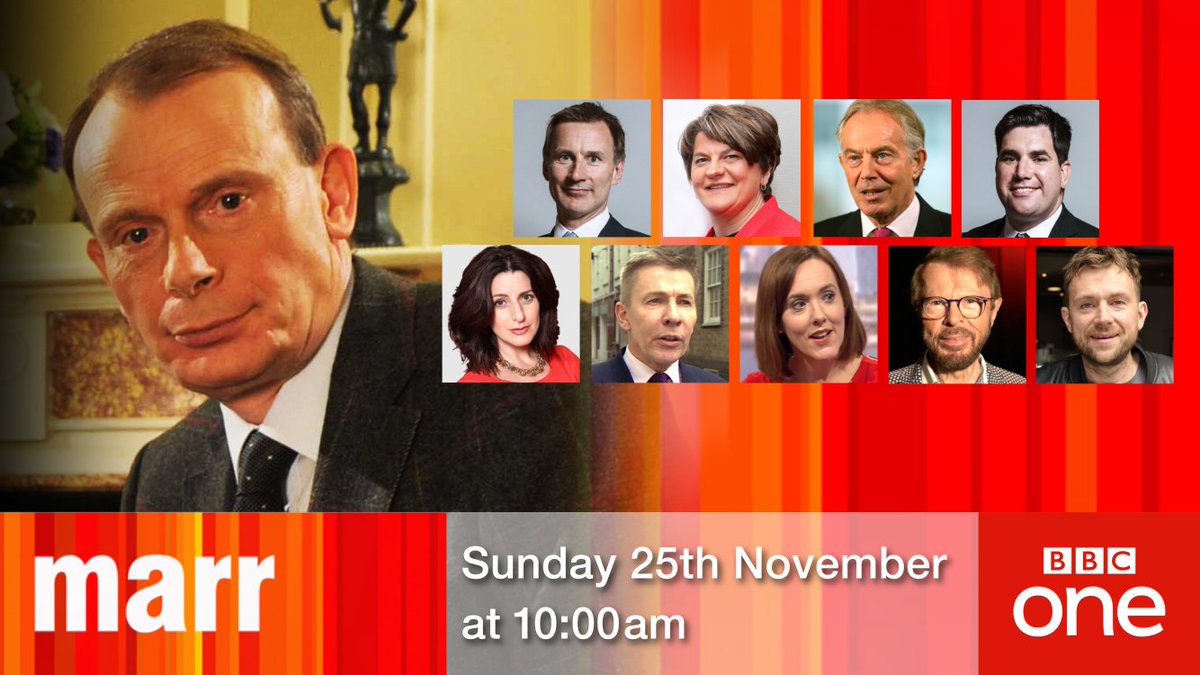 You hear a lot of people claiming that business "just wants to get on with it". In fact, the Institute of Directors did a survey, and a slim majority of its members said they would prefer another referendum
The agreement on #Gibraltar reached today within the framework of the #Brexit negotiations is highly positive for #Spain and the most important one since the #Utrecht Treaty of 1713. I want to personally thank the Secretary of State for the #EU, our Permanent Representation (1/2)
Tory politicians most in favour of @theresa_may's Brexit deal are the ex-Remainers, like @Jeremy_Hunt. They have decided what those who actually voted for Brexit really wanted. But this "we know best" attitude by those in power contributed to the collapse of trust…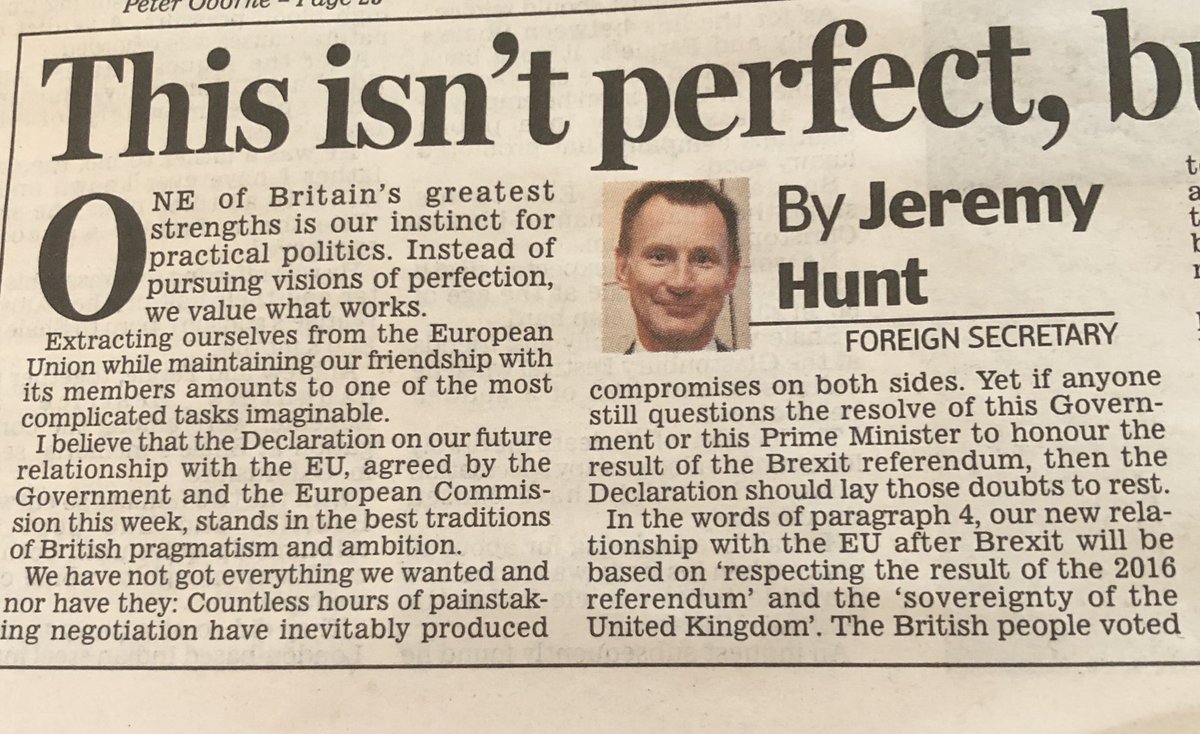 By my reckoning EU27 leaders will approve an additional declaration on #Brexit tomorrow with 7 areas of "vigilance":

citizens' rights

level playing field

fish

UK alignment on environmental standards

climate change 

transition extension

backstop review
Top EU officials worked v late to solve the Gibraltar stuff. The solution has 4 parts, including a letter from @eucopresident and @JunckerEU to Spanish PM. There's also a document confirming Spain has a say over the final agreement (which all EU27 have, really).
91
Julia Lopez says this morning: "I simply cannot envisage voting for the government's Withdrawal Agreement" 
Tory MPs claiming that deputy chief whip Chris Pincher is asking them to write nice things in their WhatsApp groups about newly knighted SIR John Hayes. Doesn't seem to be working..
"Theresa May is the kind of person that would go to a Black Friday sale and agree to pay the discount on top of the original price" says @tchuqo. Nailed it.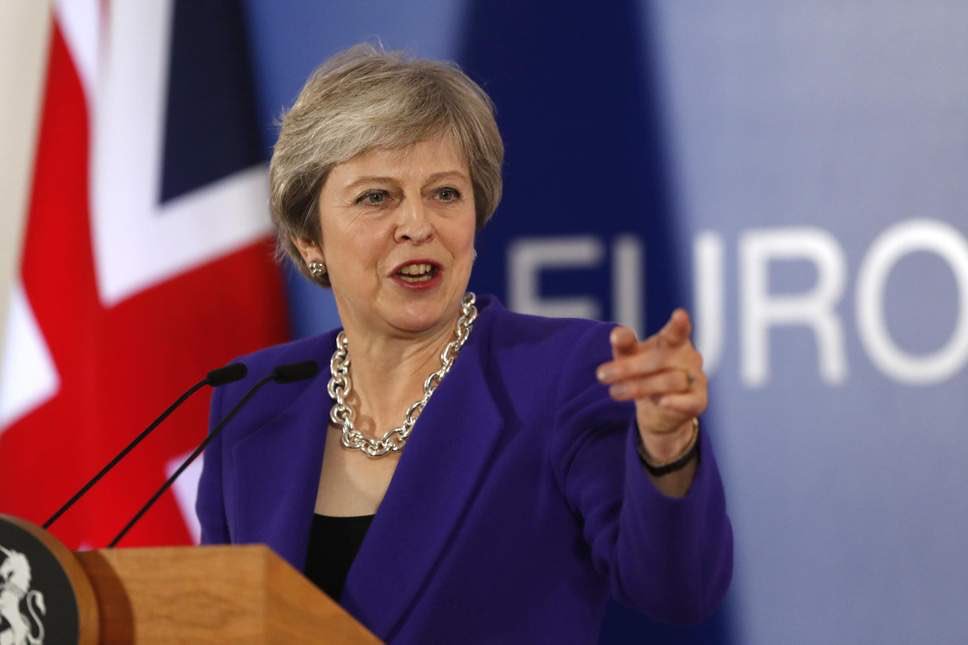 Almost one in four Conservative MPs have said they will not support the Brexit deal. Theresa May is "heading towards a brick wall at 100 miles an hour," says one ex cab minister. 
No 10 are hoping to reframe the Brexit debate. That a conversation about the backstop, transition and £39bn divorce bill will become one about how the PM's deal will end free movement for once and for all.
The Prime Minister will also announce that she will scrap the tier 2 cap on highly skilled migrants after Brexit – that's doctors. nurses, engineers etc. The fundamental 'tenet' of the new system will be a 'universal' approach. EU and Non-EU migrants will be treated the same.
My message today is clear. It's not too late. Prime Minister – bin the backstop.
Charles Moore is right in today's ⁦@Telegraph⁩. It looks like Theresa May has two choices: either drop the backstop or lose office. #Brexit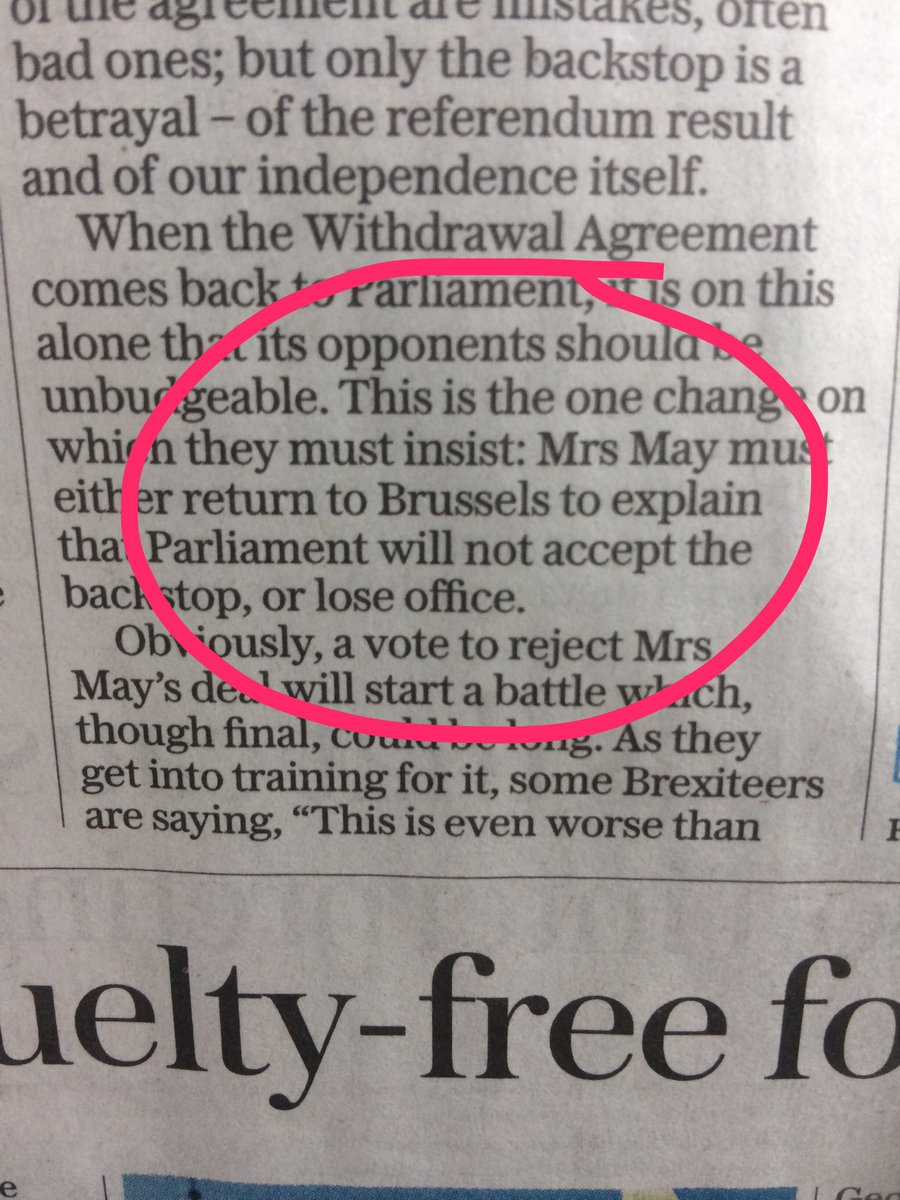 I think we can safely say the DUP would be back on board if @BorisJohnson became PM
Boris Johnson's Speech to the DUP https://order-order.com/2018/11/24/boris-johnsons-speech-dup/ …