Thursday. 15th November 2018.
The day the Maybot battled for survival. PM May answered House of Commons questions for almost 3 hours this morning , after news of the resignation of 2 Cabinet Ministers,including her Brexit Secretary, all over her Brexit plans. Much criticism of May amid realisation that she had few supporters for her plans which seem destined to fail. A number of MPs wrote letters asking for a vote of no confidence in her leadership. As yet no news as to whether the 48 minimum number of letters have been sent. Late afternoon May held a Press Conference where she reiterated her wishes to push through her plans, despite the current overwhelming oppostion. Big feeling in the UK is that  the UK has been" stitched up" by Brussels, and that May has given way on many key red lines, despite her continued proclamation that no red lines have been breached. Febrile times in Westminster which will certainly continue for the next few days, as MPs wait and see whether there will be a vote of no confidence. No news yet as to the position of Michael Gove. In total 7 Ministers have resigned today.
For what it's worth, I can't find a Tory MP who thinks the 48 no-confidence letters aren't already with the 1922's Brady. And surprising people are telling me they will vote against her, if (when?) it comes to it.
Here is Gove logic tree. @michaelgove's condition for taking Brexit secretary job is he has to be allowed to renegotiate Withdrawal Agreement. @theresa_may won't let him do that. So, as a logical chap, Gove knows he cannot stay in cabinet, because that would associate him with…
a policy he feels to be utterly wrongheaded and happens to be the most important policy affecting future of this country for generations. I would be staggered if he didn't quit.
Downing Street thinks @PennyMordaunt has reached a settled position – that she will not resign. Well there is always one.
Want to read the inside story of an extraordinary day which has seen four ministers quit, left three on the brink and ended with Michael Gove holding the PM's future in his hands?     
       Telegraph
ANDREW PIERCE on the political tectonic plates beginning to shift https://www.dailymail.co.uk/debate/article-6390937/ANDREW-PIERCE-political-tectonic-plates-beginning-shift-against-Mrs-May.html?ito=amp_twitter_share-top … via @MailOnline   
Sky Sources: Michael Gove has been offered the job of Brexit Secretary but says his price for doing it is to re-negotiate the agreement
This morning I sat through the Prime Minister's statement on the Brexit proposal. After two hours of listening, I'm afraid nothing convinced me that this is anything other than a bad deal. I cannot support, and will not vote, for this deal. It should be withdrawn immediately.
Wow. Article 14(4) of the backstop is… something. Seems to say: ECJ and European Commission to have jurisdiction in the UK in respect of the EU customs code, technical regulations, VAT and excise, agriculture and the environment, single electricity market and state aid.
It's striking how emboldened Eurosceptic Cabinet ministers are today. They feel they hold the cards: * Gove is asking to renegotiate PM's Brexit deal as his price for becoming Brexit Secretary * Penny Mordaunt in No 10 demanding free vote on deal again.
Absolutely no reason Super Canada cannot apply to the whole UK. Customs experts Lars Karlsson @CapacityNow & Hans Massen have both said in the last 2 days that a frictionless NI-ROI border without infrastructure is possible within the transition period @DCBMEP @HCH_Hill
We knew this 15 months ago when we published the @DExEUgov Max Fac technical paper. @SuellaBraverman and I met Lars Karlsson too. Naturally @10DowningStreet wasn't interested in engaging.
I have lost confidence in the Brexit policy of the Prime Minister and have therefore written to the Chairman of the 1922 Committee asking for a vote to take place over her Leadership.
My letter of resignation sent to PM @theresa_may stepping down as Vice Chairman @Conservatives & PM Trade Envoy to Pakistan. 1. Cannot support Draft EU Withdrawal Agreement. 2. Very disappointed by lack of leadership shown by UK Gov to do morally right thing in Asia Bibi Case.
If they truly care about democracy and the future of this country, Theresa May's MPs must reject this deal while there is still time, writes @AllisterHeath 
May's press conference made clear that she is now, essentially, in a game of chicken with the Commons. She's calculating that ultimately enough MPs will blink and vote for her deal to get it through. It is a very big gamble
WATCH | @Jacob_Rees_Mogg warns May that he is submitting his letter of No Confidence and demolishes her Withdrawal Agreement. "What she says and what she does no longer match!" https://twitter.com/i/status/1063032026138361856
There have been calls to now "embrace no deal" Here's what that means (according to Govts technical notices) – 50+ new systems and process – 50+ pieces of new legislation – 25+ "side deals" with EU – 15 new or expanded public bodies 4 1/2 months.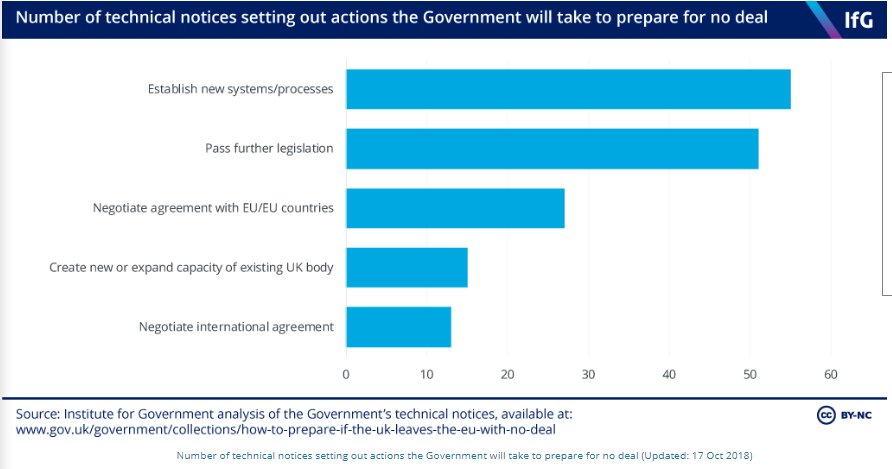 #Brexit: 6 sites to help you keep on top of the draft Withdrawal Agreement http://bit.ly/2Q1Znbo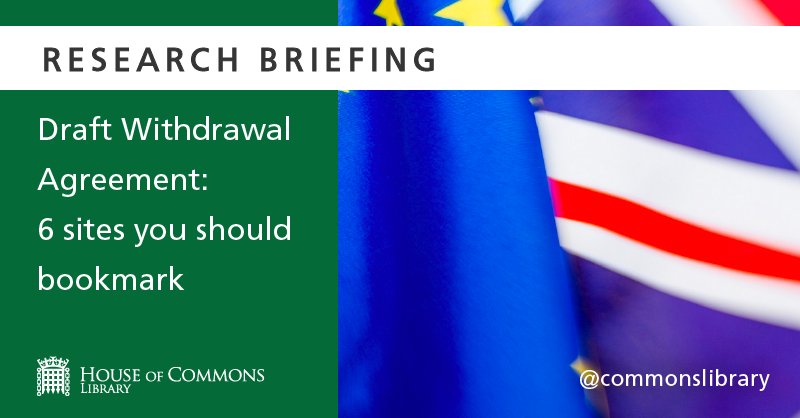 The Prime Minister is due to meet the Cabinet today to discuss #Brexit plans. For a 'deal' to be introduced to @HouseofCommons it first needs to be approved by @EUCouncil. What might happen next in a 'deal' or a 'no deal' scenario? http://bit.ly/2QBTKO2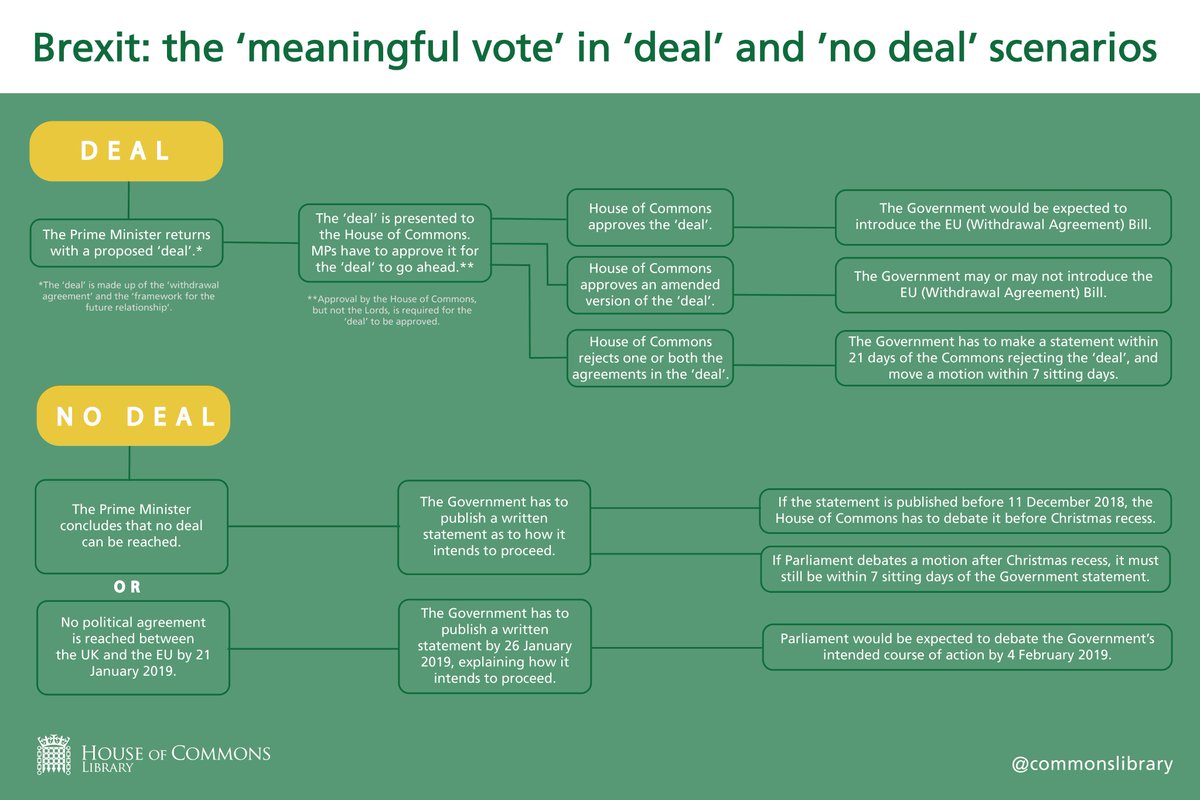 I know it's not the most exciting thing happening any more… But we @instituteforgov have gone through the Draft Withdrawal Agreement and tried to summarise what it says and what that means for the UK Gov You should read it because: a) It took ages b) its important   

Source close to Michael Gove confirms he has rejected brexit Secretary job As expected, but now all eyes on whether he quits government altogether since he clearly can't really support her deal.